PROFESSIONAL TREE CARE
Serving the Charlotte Area for Over 20 Years
Ultimate ways to cover exposed tree roots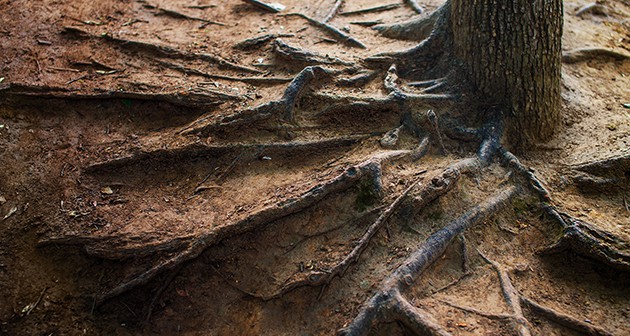 Ultimate ways to cover exposed tree roots
Every year AAA Tree Experts Inc. receives calls to get rid of exposed tree roots, without damaging the tree. Above the ground tree roots usually, spoil the aesthetic value of the outdoor landscape. They also are a hindrance while mowing the lawn, the trip of these roots can hurt kids and adults if they go unnoticed. Hence, home and property owners are concerned about these exposed tree roots. On the other hand, all of us enjoy the joy of watching healthy tall trees all around. But to be honest, the sprawling exposed roots are not a pleasing sight for the eyes. Pruning or cutting these roots can make the tree weak and unhealthy.
Covering these exposed tree roots is arguably the best way to deal with exposed tree roots.
Here is how it goes-
Flowers or Grass
Planting your favorite turf or flowers has the potential to add color and beauty beneath the huge tree. The tree's green canopy will protect these delicate plants from excessive sunlight and make your lawn look beautiful. These roots also take up excess water that is not needed by the smaller plants, planted underneath the trees to grow.
Topsoil
To camouflage the roots with the ground, adding topsoil is an easy and pocket-friendly option. But this choice comes with a disclaimer, as the use of an incorrect type of topsoil or too much soil will risk the trees process to stay hydrated. A topsoil is just an option available to quickly fix the issue of exposed tree roots.
Concrete
Concrete sounds very conventional and pocket-friendly. But building a concrete structure by creating a stepping pathway may sound like an incredible idea. This option certainly needs to be thought over again, as concrete has high chances of blocking tree roots from receiving the required amount of oxygen and water.
Mulch it up
Based on your needs, mulching can be a great alternative to protect exposed tree roots. 2 to 3 inches of well-added mulch can give your lawn that clean and crisp look. Mulch will also help keep the roots moisturized and protected.
Depending on your requirement, any one of the above methods can be applied in order to make your lawn free from above the ground roots. In case, you are still confused and don't know where to begin, pick up your phone and call for professional tree care services for a perfect process to cover exposed tree roots.
Share This Post
Leave A Reply