PROFESSIONAL TREE CARE
Serving the Charlotte Area for Over 20 Years
Lin Racom
Lin has been with AAA Tree Experts since 2004. He started with no experience and has become an extraordinary climber and accomplished arborist. Lin loves trees and caring for them. Lin and his wife, Thao, have two small children, Brandon and Kelly.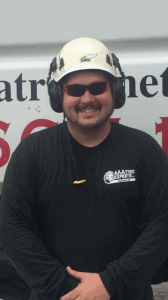 Daniel Smith
Daniel started with AAA Tree Experts in 2011 and has quickly learned about the tree care industry. Daniel is an excellent sawyer, an excellent rigger, bucket operator, and he is a highly skilled ground man. He's also mastered our Caterpillar skid steer, is a federally certified crane operator and can move wood in the trickiest of situations. Daniel is a devoted family man and loves spending time with his wife, Paula, and their three children, Brianna, Brandon, and Lily.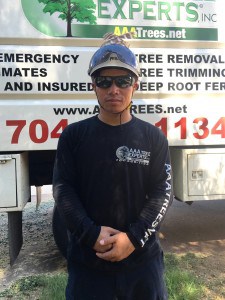 Nhien Rocham
Nhien leads a crew, climbs, and works incredibly hard. He came into the tree care industry with an eagerness to learn and has become a proficient climber and handles his responsibilities very well.
More to come soon!!
Please Call 704-366-1134 or SCHEDULE AN APPOINTMENT on-line with an AAA TREE EXPERTS Arborist. We will do a complete inspection to determine if a course of action is required. A consultation with our arborist is FREE OF CHARGE.