PROFESSIONAL TREE CARE
Serving the Charlotte Area for Over 20 Years
Lin Racom
Lin has been with AAA Tree Experts since 2004. He started with no experience and has become an extraordinary climber and accomplished arborist. Lin loves trees and caring for them. Lin and his wife, Thao, have two small children, Brandon and Kelly.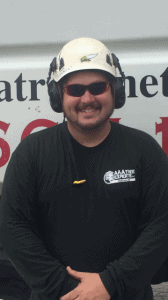 Daniel Smith
Daniel started with AAA Tree Experts in 2011 and has quickly learned about the tree care industry. Daniel is an excellent sawyer, an excellent rigger, bucket operator, and he is a highly skilled ground man. He's also mastered our Caterpillar skid steer, is a federally certified crane operator and can move wood in the trickiest of situations. Daniel is a devoted family man and loves spending time with his wife, Paula, and their three children, Brianna, Brandon, and Lily.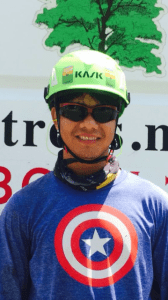 Them Puih
In English his name is a pronoun for more than one person which makes sense cause this young man has the energy and enthusiasm of many! His name is actually pronounced Tee-yem. He is an excellent climber, federally certified crane operator, bucket operator and very well rounded arborist. He is married and will celebrate the birth of a boy in October!!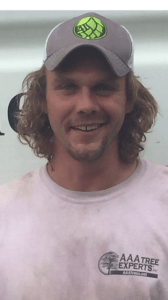 James Storms
James earned his way to crew leadership by way of being vigilant with safety and communication as well as being extremely solution oriented. He is a Certified Arborist and Tree Risk Assessment Qualified.  He climbs, operates the bucket truck, and is progressing with his skills nicely.
James is a skateboarder, snowboarder, and man of the woods. He also has an Irish twin who works in the industry for another local tree service. They both traveled the country in an old school bus like a couple of youngsters from the beat generation.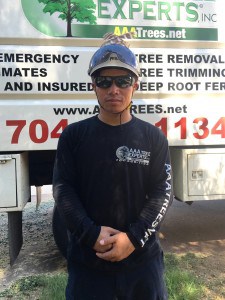 Nhien Rocham
Nhien leads a crew, climbs, and works incredibly hard. He came into the tree care industry with an eagerness to learn and has become a proficient climber and handles his responsibilities very well.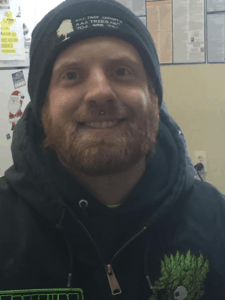 Zack Whitlock
Zack has worked out in California, participating in drought resolution tree removal.  He has transitioned quite well into a leadership position with AAA Tree Experts and is quickly becoming a proficient climber.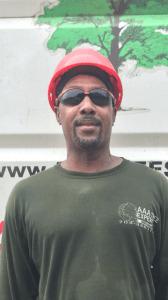 Johnny Drakeford
Johnny has been doing tree work since the early days of AAA Tree Experts. He and Wayne were very close and Johnny learned how to run ropes from Wayne. He is the Jesse James of running ropes and makes no apologies for it.
Johnny has a long-time girlfriend Mary-Ann and they have two children, Chad and Zandria.
More to come soon!!
Please Call 704-366-1134 or SCHEDULE AN APPOINTMENT on-line with an AAA TREE EXPERTS Arborist. We will do a complete inspection to determine if a course of action is required. A consultation with our arborist is FREE OF CHARGE.