PROFESSIONAL TREE CARE
Serving the Charlotte Area for Over 20 Years
Top 5 Tips to Find the Best Tree Service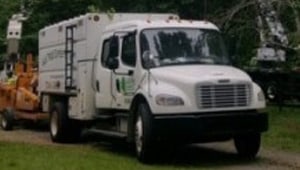 Top 5 Tips to Find the Best Tree Service
Does your property need some tree work? It's dangerous to leave trees alone too long. A limb may fall and damage your house, or worse, your neighbor's house.
But how do you know who to call? A simple search for a tree service won't help you find the right company.
Whether you need stump grinding, trimming, or another service, follow these criteria to ensure you find the best professional arborist.
5. Bonded and Insured
A good company carries information with them. If they don't have it, keep looking. Chances are they either aren't certified or can't keep track of paperwork.
Professional arborists need to have proper insurance so that you aren't responsible for an accident. If an employee gets hurt while on the job on your property, their insurance needs to pay for the care, not yours.
In some states companies also need to have a license to work on trees over a certain height. They may even need a basic business license.
4. Asks Questions
Do they ask you questions about your landscaping goals? A good professional tree care service will have interest in your projects. They'll ask questions so they can work with you to achieve these goals.
Make sure that the company you choose cares about you and wants to help you reach your target. The ramifications of finding a company that is cheaper but doesn't pay attention to your directives isn't worth the hassle.
3. Uses Quality Equipment
Professional tree trimmers should use a proper saddle, along with specialized gear for taking down trees and branches.
You shouldn't see any ladders. Someone using a rope to lower the heavy wood runs the risk of friction causing the rope to break and the limb to fall.
Make sure they don't use spikes – they damage trees and do more harm than good.
2. Fair Contracts and Good Reputation
The right company for you does their own cleanup, and it's written in the contract. They give you an estimate in writing and don't ask for money down. Tree trimmers don't need special supplies ahead of time, so there is no reason for a deposit.
Check the reviews. A trustworthy company will stick to their word. You should find good reviews on Google and other sites.
1. Top Tip for Finding A Tree Service
The most important quality of a good tree service is having a passion for safety.
OSHA sets out guidelines that the company should follow to keep you and your family safe, as well as their own employees. The workers should have safety equipment, too, along with their tree trimming equipment. Look for helmets and face shields.
Trimming and Cutting
Keep these qualities in mind while searching for a reputable tree service. Safety, fairness, good equipment, care for you, and the right papers all make a professional service the best.
For more help with tree trimming advice, or to get a quote from AAA Tree Experts, Inc., contact us today.
Share This Post
Leave A Reply