PROFESSIONAL TREE CARE
Serving the Charlotte Area for Over 20 Years
Smart Tree Pruning for Better Tree Health and Safety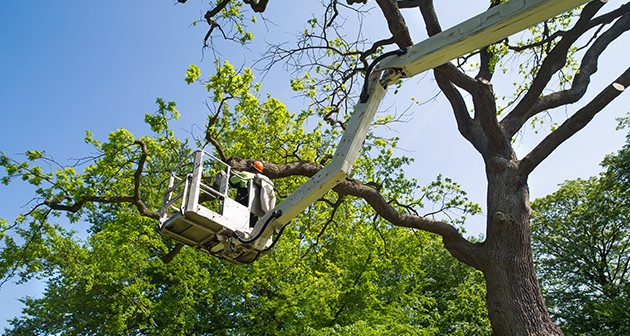 Smart Tree Pruning for Better Tree Health and Safety
It is always risky to have a pair of scissors in the hands of a person that has no knowledge of a haircut. We cannot deny the chances of an over snip. Similarly, when it's time to prune and trim a tree, a tree trimming, and pruning expert is a must. Covered with lush green canopy, Charlotte NC looks perfect with its green footprint.
Timely trimming is a beneficial routine that keeps the tree in good shape and enhances its strength and aesthetic beauty. Pruning is not just a science, but also an art. The technical aspect of tree trimming involves in-depth understanding of the biological elements that deal with diagnosing and skillfully eliminating the defects for a stronger structure. Whereas, the aesthetic element of pruning helps giving the tree an instant makeover.
Several homeowners take inspiration from various online videos and decide to carry out a DIY pruning session. Unfortunately, these videos, pruning books and more, are of very little help. Experience, expertise and proper training is what helps a great pruning.
Below mentioned are a few points that help understand the importance of timely pruning and trimming of trees.
Why Prune or Trim?
Pruning is one of the oldest and highly recommended tree care activities completed by expert arborists to prolong life, health and aesthetic value of the tree. Safety, aesthetics and health are top three reasons why pruning is so important.
Prune for Safety Purpose –
Removing unwanted and weak branches help lower the risk factor. It keeps life and property away from damage.
Prune for Tree Health –
Timely pruning sessions by professional arborists focus on removal of dead, infected and weak branches. The pruning session is also carried out to make some space in the canopy for sufficient light and air to encourage sturdiness.
Prune for better aesthetics –
Pruning also helps increase the beauty of the tree by awarding it with a great shape and enhancing the trees ability to bear more fruit and flowers.
No matter how well the landscape of your yard is designed, trees and shrubs need special attention. We understand that seasonal trimming is a must, but not every aspect of the job is appropriate for a DIY routine. Hence, to justify every cut made on the tree, it's wise to go for tree care services.
Share This Post
Leave A Reply