PROFESSIONAL TREE CARE
Serving the Charlotte Area for Over 20 Years
Top 5 Tips for Emergency Tree Removal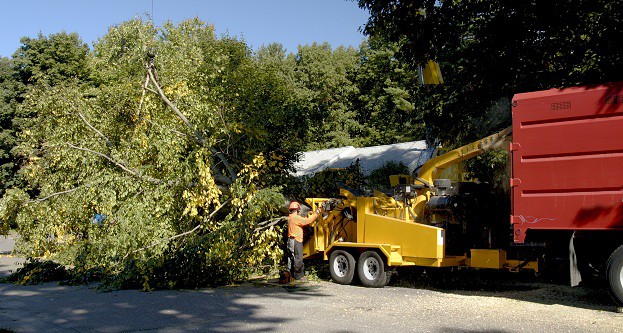 Top 5 Tips for Emergency Tree Removal
Who does not love to be surrounded by a green luscious canopy? We all do. Unfortunately, the expansion of urbanization has cut down a lot of it. Today, the worth of a property is enhanced when there are trees in the backyard. Urbanization and rapid development of cities has drastically brought down the green zone ratio. This has a negative impact on the environment that leads to various issues like, increased pollution, climatic changes and more. However, it is now highly essential to take care of the trees that are left, and tree plantation should be promoted and practiced extensively.
Trees not only contribute to scenic beauty but are a rich source of habitat and food for various life forms. They also play an important role in striking a balance in the biodiversity factor. We all agree that Tree care is a science. But there are various times when, unfortunately, the need for emergency tree removal arises. Reasons like, diseased trees, dead trees, damaged trees, encroaching trees and climatic factors like storms and strong winds are responsible for the same. As an experienced tree removal company in Charlotte, we understand the kind of stress such a condition builds up. Hence, we are here to discuss top 5 emergency tree removal tips to deal with such situations.
Tip#1 – Avoid the Danger of Going Too Close to the Tree
Trees that appear strong but collapse often are bound to roll or shift causing injury. However, in such situations, it is important to be a witness that informs the tree care company about the emergency without a delay. Hence, we arborists strongly appeal to the public to stay away from the tree and let professionals do their job. Arborists often get such situations under control by clearing the way and blocking the area with sawhorses.
Tip#2 – Be Patient & Calm
The most powerful tool to deal with any kind of emergency is to not panic and keep your cool. This helps take wiser steps. We again, stress the importance of calling the emergency tree care services without any delay. It is important for people to act wise and understand that they are not professionals.
Tip #3 – Call Tree Care Services at the Earliest
Professional tree care companies have experience in dealing with tree emergencies like a pro. They are well trained to determine the amount of risk and danger associated with the sick, dead or any other tree that needs emergency care. They have the right kind of tools to deal with it. Hence, never delay in calling for professional help.
Tip #4 – Ensure Regular Trimming
Regular checks and timely trimming of trees makes diagnosis easy. Cutting off unhealthy and weak branches will make the tree structure more firm and strong. When trees are pruned professionally the chances of tree emergencies are lowered to a great extent.
Tip #5 – Cautious Observation
Caution is significant. Carefully observing trees in the garden and backyard in terms of structure, diseases and risk is very important to say no to tree emergency. It is also advised to look for trees near power lines and homes for better safety and tree care.
Tree emergency situations are a serious problem. Neglecting them can cause severe damage to property and life. Therefore, no matter how small or severe the tree issue is, never delay in calling for professional help.
Share This Post
Leave A Reply