PROFESSIONAL TREE CARE
Serving the Charlotte Area for Over 20 Years
Spring Tree Branch Trimming Tips for Homeowners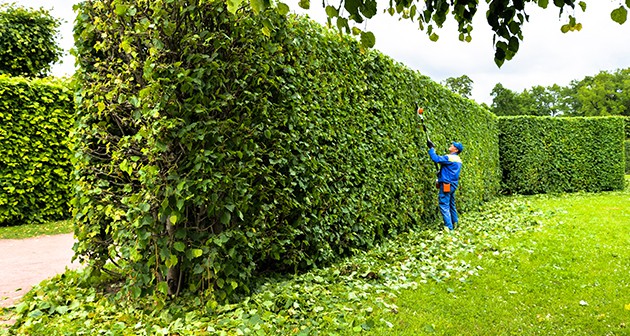 Spring Tree Branch Trimming Tips for Homeowners
As experts in the tree care and arboriculture industry in Charlotte NC, we strongly support tree trimming for better structure and development of the tree. Timely tree pruning can assure sturdy trees and avoid risk to a great extent. Low growing branches are often a problem for homeowners and need to be dealt with smartly.
Several homeowners have a misconception about mature trees to be self–sufficient, but as arborists we do not agree. The point is that healthy trees are a result of good tree care. Attention to seasonal activities keeps trees in good health and shape.
As a tree care company in Charlotte NC, we receive regular requests for tree trimming and pruning especially during spring, as everyone is busy making their yards look fresh and beautiful. As a fact, tree trimmers are busy during this season since it is nice and warm and perfect for such activities.
If you are looking for some important spring care tips for trees, you are at the right place. Let's begin.
1.The Cleanup
Clean up is essential. It is important for homeowners to get rid of any kind of decorative items that have been put on trees during the festive season. Remember lights should never be kept wrapped on trees throughout the year.
When the temperature rises a bit, homeowners must make sure to remove wraps that have been placed on trunks to protect them from insect infestation. It is also essential to rake fallen leaves and any other debris that is close to the tree, as raking protects trees that are vulnerable to fungal diseases.
2.Mulch it up
A layer not more than 3 inches works great with retaining soil in the yard and helps suppress weeds. Mulching is an activity most vital when caring for young and matured trees that have been in the ground for decades.
Remember to keep distance and not apply mulch on the trunk. As piled up mulch on the tree trunk gives easy access to pests/ insects and can invite diseases that can deteriorate tree health.
3.Water Has No Replacement
Before carrying out the watering process, it is highly recommended to wait until the soil defrosts. Those who water soil in the frozen state create a surplus, that can be hazardous to tree health. Even if the weather now seems warm and beautiful, homeowners must patiently allow trees to dry. On the contrary, homeowners will have to water trees several times when the weather gets warmers.
Another important step with watering your trees is to check with the sprinkler system. Performing timely checks on the sprinklers for any clogs or leakages, will not only protect your lawn from damage but also will save you a lot on water bills.
4.Pruning Is Unavoidable
We agree that winters or the dormant season are the perfect time to do get your trees pruned, but that doesn't mean trees can't be trimmed during spring or summer. It all depends on the situation and urgency.
But to carry out pruning, it is highly advised to hire professionals. Removal of dead, broken or damaged branches can be done during springtime. Another benefit of springtime pruning is that dead branches are easier to be identified once leaves grow.
So, if you are one of those homeowners madly in love with trees, you can get in touch with us of for any tree branch trimming or tree care service to spruce up your yard in springtime.
Share This Post
Leave A Reply