PROFESSIONAL TREE CARE
Serving the Charlotte Area for Over 20 Years
Signs That Help Evaluate the Need of Emergency Tree Service for your Yard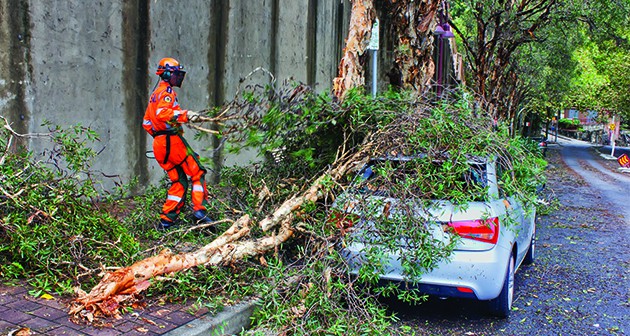 Signs That Help Evaluate the Need of Emergency Tree Service for your Yard
Tree care needs to be a vigilant affair. As trees don't have a voice of their own, it's important for homeowners to be aware of signs that possibly indicate emergency tree service is needed. Neglecting such signs can pose a threat to life & property. So why wait until it's too late?
Today, we are here to share with you a few crucial signs that whisper, your tree needs emergency service. Some of these signs are storm-related & some are not. Either way, it is important to recognize instances that hint the need for emergency tree service. Well known Arborists in Charlotte, NC insist on keeping a regular check on trees & not miss routine maintenance sessions.
Let's get started.
To decide if a tree in the yard needs emergency service is not easy. It is often difficult to evaluate if the leaning of the tree is normal or risky. To help you decide better during such situations, below mentioned are a few signs of tree damage that need to be addressed immediately –
Decaying roots –
As we all know roots are the integral support of the tree. It's a structural system that works as the support system of the tree & keeps its steady. If you spot any root decay or damage, there are high chances that even strong wind could cause the tree to fall and create some serious damage. Never overlook root decay.
Abnormal leaning –
If you come across any kind of new lean or bend on the tree, it's time to not overlook it. The ones leaning on a structure or pathway are more dangerous. Arborists usually call this to be a rule of thumb & state that any tree that experiences a lean of around 15% from the vertical needs emergency tree service.
Trees very close to power lines
Space required between treetops & power lines is ideally much more than you'd expected. During wet weather conditions, electricity can sweep through as much as 10 feet from the tree foliage leading to power failure or some serious damage to property. For such situations, it is highly recommended to not prune trees yourself but go for professional tree service.
Share This Post
Leave A Reply