PROFESSIONAL TREE CARE
Serving the Charlotte Area for Over 20 Years
How Regular Pruning Helps Your Trees to Thrive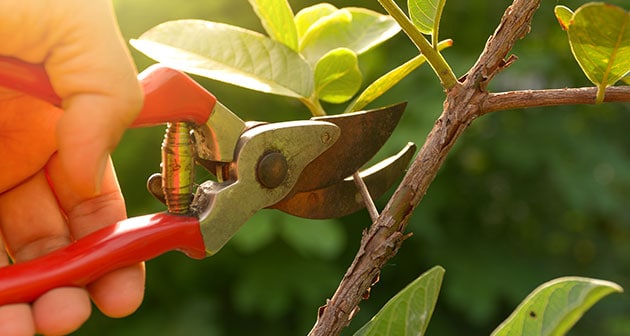 How Regular Pruning Helps Your Trees to Thrive
Trees are often taken for granted and proper tree care is overlooked. Well, people choose landscaping as a great activity to be done during free time, but it is important to understand that landscaping is no child's play. One needs to be very attentive and cautious when it's a question of growth and health of trees.
There are several factors that lead to proper growth and maintenance of trees. Pruning, also known as tree trimming is one of them.
Pruning is essential. And to get the job done without damaging the tree, it is important to hire professionals. Various tree services companies in Charlotte NC, provide pruning sessions that are managed in a scientific and structured manner.
Let's get into the details and understand why tree trimming is so important.
If you ask the same question to a horticulture specialist, we are sure you will have a never-ending list. To make things simpler, here with a few selective reasons.
• Pruning is not just useful for boosting tree growth but has various additional advantages.
• As the growth pattern of trees is in an upward direction, the inner branches and limbs of the trees are not very essential. By carrying out a timely pruning session, arborists shed out the extra burden from trees. As a result, trees utilize these nutrients to make branches stronger.
• Once inessential branches, or dry leaves and deadwood is eliminated from the tree, it looks neat, appealing and beautiful. Pruning carried out in a scientific manner immediately brings in more balance and as a result, the tree appears much more beautiful.
• When pruning is undertaken at the right time, it stimulates the growth of new branches.
• If you are fond of fresh fruits right from your garden, it is essential to prune fruit-bearing trees before blossom, as it helps boost newer branches and flowers. Do not forget to fertilize fruit-bearing trees, soon after pruning.
• When your complete landscape gets pruned under the direction of an expert arborist, you are sure to experience a yard that is structurally stronger, more balanced and beautiful.
• Pruning is the savior. Yes, timely pruning sessions are the best way to save trees from damage, especially during weather conditions like storms, heavy winds or rain.
• Trees growing in a haphazard manner, are highly vulnerable to the risk of falling and damaging property and being a cause of injury. To save such risks, pruners cautiously analyze the tree and get rid of weak and fragile branches.
• Pruning also is a great remedy to keep trees safe from pest infestation. Weak trees with dead wood are more susceptible to infestation. Pruning here works in making the tree stronger and saves it from pest infestation, leaving more space for the sunlight to take care of a lot of things.
For many, pruning is like a fun DIY activity. But experts say that improper pruning can damage the tree drastically. However, it is best to go for professional tree pruning services.
Share This Post
Leave A Reply