PROFESSIONAL TREE CARE
Serving the Charlotte Area for Over 20 Years
Different Tasks That A Tree Service Company Can Do for You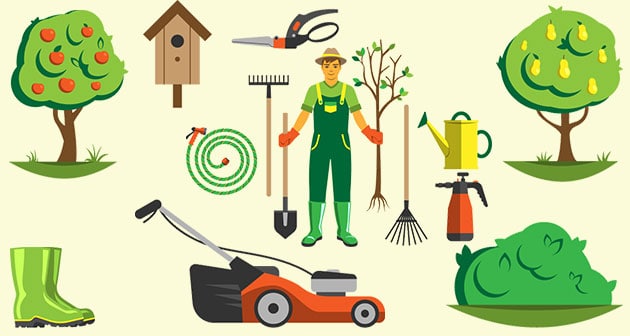 Different Tasks That A Tree Service Company Can Do for You
Arboriculture or tree care seems like a simple job but has a lot of science associated with it. It's not everybody's cup of tea to take care of trees. Maintenance and safeguarding tree health and longevity indeed is a critical task, that requires expert intervention. To keep your landscape up to date and healthy there are various services that tree service companies in Charlotte NC, offer.
Now let's have a look at what are the top 4 tasks that professional tree care companies can do for you.
New Plantations
We believe that planting trees is the most basic and easy task that happens in a garden or the backyard. But, the reality is, planting trees is more complicated than later maintenance. This mostly applies when you are looking forward to planting multiple trees at the same time. One really needs to pay attention to the method these trees must be planted in, for them to grow in a healthy state. As the basic method of planting a tree can decide how well it grows.
As experts, we know how crucial tree plantation is, it needs to be done in a calculative manner, keeping the future in mind. So, if you have planting multiple trees on your agenda, its best to hire professionals.
Irrigation
We agree that tree irrigation is a task that requires less amount of energy and efforts, but at the same time it is extremely time-consuming. If trees are not watered with just the right amount of water, they could fall prey to early death (Both Excessive & less water amounts are harmful for the health of trees.) Well, if you have a super hectic schedule and can't find time to water your trees, its best to call for professional tree care services, who can help you get your trees irrigated with the right amount of water and at the right time.
Tree Trimming / Pruning
Timely and proper tree trimming at regular intervals are the best things that can happen to trees. As we know, trimming is essential to ensure the health and proper growth of trees. It also saves the tree from overgrowth that can be risky.
DIY tree trimming is always an option, but there are chances of it damaging the tree. Instead, hiring professionally trained arborists can work wonders for your landscape.
Disease Pest Control
Insects, fungi, mushroom, cracks are signs of pest infestation and disease. If neglected it can take your entire green zone for a toss. To be honest, there is no perfect DIY way to deal with such situations. If you do so, you waste a lot of time and invite larger destruction possibilities. Hence, whenever you see signs of pest or disease to trees in your garden or backyard, do not delay in calling for professional help.
Share This Post
Leave A Reply