PROFESSIONAL TREE CARE
Serving the Charlotte Area for Over 20 Years
What you should know about tree removal & Insurance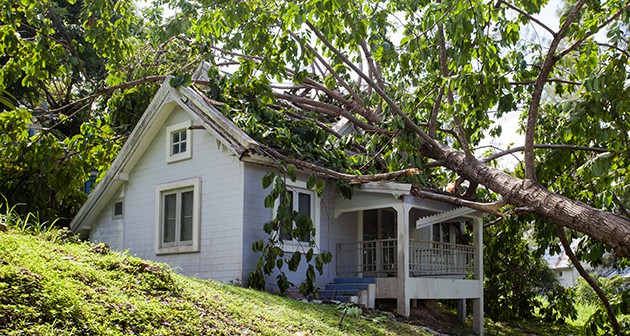 What you should know about tree removal & Insurance
Things to know about tree removal & insurance
Homes covered with beautiful old and big trees reflect beauty of their own. Such surroundings are a peaceful home for humans and animals. Well, these trees do come with a caution. The caution of being dangerous to life and property if proper signs are not taken care of. These signs basically indicate the emergency for tree removal or need for tree services.
Risks of tree damages can be covered under insurance policies. People are often unclear while processing their home owner's policy and don't really know if they require tree insurance?
The following list will help understand if a homeowner really needs to get tree insurance.
Several trees in the surrounding
Once before deciding on accommodating tree insurance as a part of homeowner's policy it is vital to consider details of the property. It is good to count the amount of young and old trees in the surrounding that can possibly pose a threat to property. These trees also can be from your neighbor's yard. If trees are close to buildings, roofs or even where you park your vehicles, it is important to consider tree insurance.
To make sure you hire a tree care service in future and not risk yourself just in order to save on a little money. A few common but risky factors tree care factors are elaborated below.
Extreme weather conditions
Some parts of the country are exposed to severe climatic conditions and are vulnerable to heavy rainfall, heavy snowfall, wind storms at times even hurricanes and tornadoes. If your home falls in that zone of the country it is beneficial to include tree insurance as a high priority. In such climatic conditions, there are higher chances of trees getting uprooted or a huge branch detaching itself from the tree damaging your property.
Information everyone should know about tree insurance.
1. Tree insurance is taken in order to cover damages caused to property due to trees. This also includes trees peeping out from your neighbor's lawn.
2. It is the homeowners' responsibility to get in touch with the insurance folks and inform them about damages done.
3. It is expected that your insurance company will help you recover from the damages caused by a tree. It is not certain if the insurance company will manage the removal of the dead tree. Tree removal services in Charlotte, NC can definitely help you with this task.
4. It is important to go through and understand each and every point in detail mentioned on the insurance policy, this will help you differentiate between responsibilities that you as a home owner need to carry out with responsibilities your insurance company needs to carry out.
5. The final but pro tip is to be associated with a professional tree services company in order to streamline the entire process.
Tree services can actually be bank breaking. So it is important to closely study details and then decide on accepting or declining tree insurance. Above are few star marks and high priority details one need to consider while accepting or declining tree insurance to make wiser decisions.
Share This Post
Leave A Reply