PROFESSIONAL TREE CARE
Serving the Charlotte Area for Over 20 Years
Reasons Why Commercial Tree Removal Is Important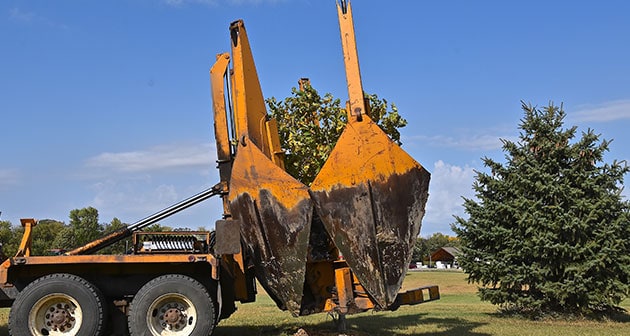 Reasons Why Commercial Tree Removal Is Important
Hiring professional tree care services has become inevitable for commercial properties. As experts in the industry, we have observed tree care activities like, tree removal, tree trimming, and more are gaining popularity at commercial properties. In the past, tree care was considered as the homeowner's cup of tea. We agree that many homeowners invested a good amount of money on tree care services to protect their property and prevent any kind of risk to life. But the seriousness for tree care is now also strong amongst businesses. A lot of business owners in Charlotte, NC are being diligent about taking a brave step towards tree care. Most businesses now have tree care on the priority list.
We all agree that trees are a great source of shade and are known to enhance the curb appeal of any property. But at the same time, there are various risk factors associated with trees and tree care. Neglected or poorly maintained trees can pose a danger and it can also be risky for employees, customers and even utility lines and various other structures.
Reason #1 – When exactly is there a need for a tree professional?
There are several reasons that demand professional tree care services to remove or trim trees, with an aim to save businesses from unnecessary damage to property or life. To be honest, there is nothing more petrifying than a sudden fall of a fully-grown branch on a vehicle or even worse a person. The results can be devastating.
From a simple landscape routine to nutrition or prevention from pests to rejuvenation activities due to drought, there are many reasons that demand professional tree care services. The primary reasons why business owners call tree care services is for removal of dead branches or to deal with visibly diseased and weak trees.
Reason #2 – Know why commercial tree maintenance is essential?
Liability is the word that can explain it all. Well, there are various reasons like, improvement of curb appeal, functional use of the business space and removal of dead branches, weak trees, and stumps that demand tree care professionals. But, liability hits the chart. Businesses are very sensitive about any potential damage to property or life due to the falling of huge branches or trees. These trees also can damage neighboring property that will have to be repaid by the business owner.
A proper tree care routine is the best way to avoid unnecessary damage to property or any kind of injury. It can also save a business from needless lawsuits.
Moreover, dead or diseased trees can drastically impact the outdoor space of a business property. Employees or even customers would not be comfortable using the outdoor space out of fear. And the only way to deal with such a situation is to call for tree removal services without any delay.
Share This Post
Leave A Reply