PROFESSIONAL TREE CARE
Serving the Charlotte Area for Over 20 Years
Tree Care Operation – Weight and Gravity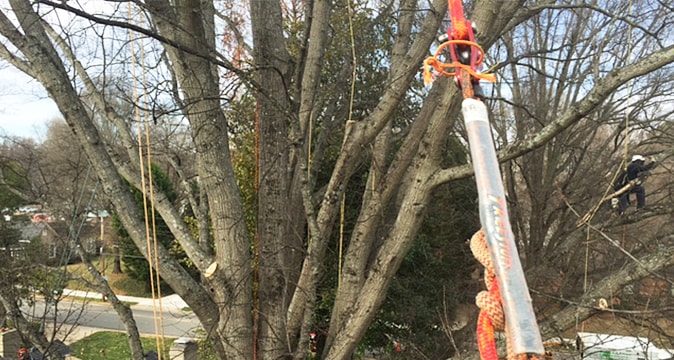 Tree Care Operation – Weight and Gravity
Weight and Gravity! Not your yard's best friends, but AAA Tree Experts has you covered!!
When choosing a tree care company, it's best to choose one that constantly concerns itself with the possibilities of weight and gravity. In tree care operations we are frequently dealing with these concerns. We might be laying down track mats so that the heavy weight of our trucks and equipment don't create large ruts and damage on your property.
Our tree climbers are defying gravity daily by using athletic skill and advanced gear to carry their weight throughout the most massive of Charlotte's trees.
We may be pruning and reducing weight from structurally unsound tree branches in attempt to keep that part of the tree from failing and causing damage or harm as gravity forces it to the ground.
We may be technically rigging a large section of tree (lots of weight!) down (controlling the forces of gravity) during a tree removal and bringing it to the ground in a controlled fashion so that your property doesn't get smashed and your yard doesn't end up with moon-sized craters.
When considering tree care, please take the time to find a company that is safety focused, conscientious (in every way), and reputable.  Call AAA Tree Experts for safe and professional tree health care, tree pruning/ trimming, tree removal, tree planting, and more!!
Share This Post
Leave A Reply