PROFESSIONAL TREE CARE
Serving the Charlotte Area for Over 20 Years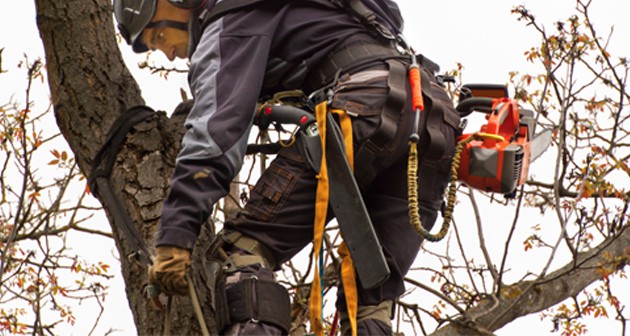 The Road Map to Pursue a Career as An Arborist
Wanting to pursue a career as an arborist? You have reached the right place. Love for nature & confidence in handling challenging tasks, is a must to be the best fit for this role. The job of an arborist is physically demanding. On a routine basis, an arborist is required to climb up and down trees, and handle potentially dangerous machinery like a chain saw, power tools etc.
Here is a detailed Roadmap for becoming an Arborist
• Let us begin with understanding, what exactly is Arboriculture
Arboriculture is the process of trimming and pruning trees and shrubs, to protect life and property like, homes, roadways, power lines etc. These also are the basic responsibilities of an arborist. Beyond this, arborists are skilled professionals, trained in diagnosing and treating diseased trees.
• Formal Education for becoming an arborist
Well! Not all jobs in this area demand formal education. A few employers are good to go with experience, but a few require a degree or certificate in horticulture, arboriculture, forestry or landscape design. Certain organizations also stress on employing ISA certified arborists. Organizations expect entry level arborists to have knowledge about chippers, chain saws, stump grinders & safety procedures.
In a majority of the states, arborists involved in applying pesticides must be licensed. So, if you are looking for an option in pesticide application, don't forget to get the certification.
Apart from the regular college level certification, multiple options are available within the industry. You can opt for any one of the following: –
1.The Tree Care Industry Association – Certified Tree Care Safety Professional (CTSP) program
2.The International Society of Arboriculture – Six courses to choose from
Success tip:
(a) Make sure to complete your internship, as it is a great opportunity to gain hands-on experience and become job ready.
(b) Taking up any of the optional certification has the potential for rapid career growth.
• Route for being ISA Certified
There are six levels of ISA certification. Every level is earned by passing a different exam. Every level has a different set of criteria and basic requirement. Research on the internet will help you get every important detail for the same.
Below are the options for ISA Certification –
1. ISA Certified Arborist
2. ISA Certified Arborist Utility Specialist
3. ISA Certified Arborist Municipal Specialist
4. ISA Certified Tree Worker Climber Specialist
5. ISA Certified Tree Worker Aerial Lift Specialist
6. ISA Board Certified Master Arborist
• Job opportunities for an Arborist
In Charlotte, NC & all over the United States of America, there are variety of organizations like Municipalities, facilities companies, golf courses, landscaping ventures, universities etc. that employ arborists. A basic Payscale.com's study in 2016, the salary of an arborist on an average is $44,300 annually. So, it's not a bad career option if you enjoy working outdoors in nature!
Share This Post
Leave A Reply