PROFESSIONAL TREE CARE
Serving the Charlotte Area for Over 20 Years
All about Leaf Spot Diseases You Need to Know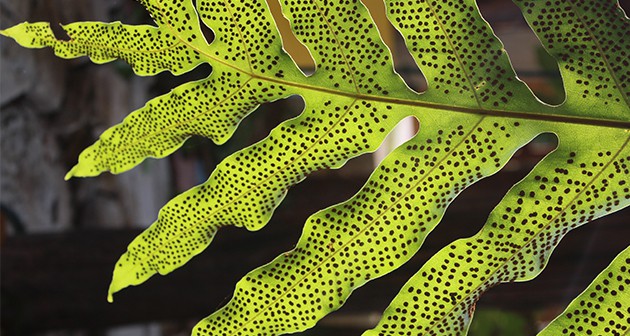 All about Leaf Spot Diseases You Need to Know
We often hear homeowners get worried and talk about various tree related risks like cracks, dead branches, stumps and so on. One of the major tree health concerns that are least talked about amongst homeowners is when the tree leaves begin to develop spots due to fungus & pathogens that can potentially make the tree sick and weak. Trust, this is an important signal that cannot be overlooked. It, in fact, requires close attention and care.
Let's begin with understanding what leave spots exactly are –
Leaf spot disease basically interferes with the photosynthesis process of the tree, ruining the overall tree health by interrupting regular living functions like breathing, eating, drinking etc.
As per research and experience gained from the best tree care services Charlotte NC, the most common types of leaf spot diseases are as follows –
• Anthracnose
• Apple Scab
• Powdery Mildew
But the good news is that leaf spot diseases are easy to be diagnosed and treated.
In step #2 let's learn how leaf spots are identified
The field of arboriculture has brought into notice various forms of leaf spots. Today, we are here to help you easily spot the most common ones.
• Powdery Mildew
Powdery Mildew looks exactly like it sounds. When you spot a puffy cloud on leaves, it's a high possibility that the powdery substance is Mildew. Found on several species of trees, powdery mildew has a property of not transferring the same to a different one.
• Anthracnose
This type of leaf disease is not spotted as much as the powdery mildew. It, moreover, is spotted on trees like the Birch, Ash, Black walnut, Elm, Maple, Buckeye & oak trees. Anthracnose displays a wide range of symptoms like, leaf spots, defoliation, blotches or distortion, twig cankers & shoot blight that are easy to diagnose.
• Apple Scab
The main target of Apple scab is variety of ornamental trees & shrubs. The primary symptoms that this condition signals are spots found on leaves & fruits.
Treatment of Leaf Spot Diseases
Lastly, the most important step in the flow is a treatment of leaf spot diseases, which when overlooked can drastically deteriorate the health of your tree.
Incorrect diagnosis of leaf spot disease is a common mistake many homeowners make. Hence, we suggest going for professional help and let the experts diagnose the right cause and treat them in the most appropriate way. To be honest, leaf spots at times also communicate a graver issue that cannot be judged with inexperience and lack of knowledge. Hence, to keep your trees full of health and life, let an expert take care of it.
Share This Post
Leave A Reply