PROFESSIONAL TREE CARE
Serving the Charlotte Area for Over 20 Years
Lawn Maintenance – Checklist for Every Season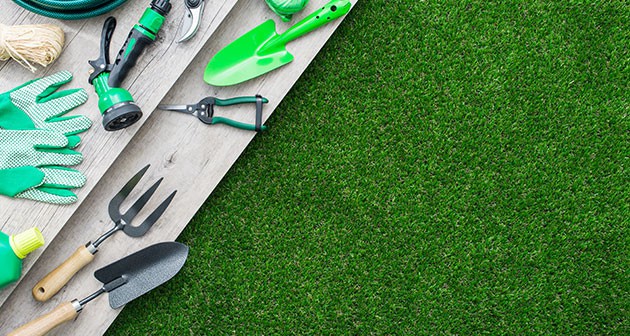 Lawn Maintenance – Checklist for Every Season
Tired of a dull, patchy and damaged turf? Looking forward to owning a green healthy and lush lawn that potentially increases the style quotient of your home? Well! AAA Tree Experts lawn maintenance in Charlotte, NC completely relate to the feeling of dreaming about a healthy & well-maintained lawn all through the year. We also believe that lawns don't just add to the curb appeal, but also play a distinctive role in reflecting the home owner's idea and expectation of his or her personal lawn.
There is no rule book to define the perfection of a lawn. It totally depends upon the home owner's idea and expectation. The most important and basic rule for the lawn is a healthy and well-maintained turf. As professionals, we bring to you a season-to-season lawn care guide that will transform your lawn into an envy machine for neighbors all-round the year.
Let's begin with manifesting healthy lawn secrets, one by one by the very effective seasonal lawn care guide–
Before we begin its important to get the basics right. It's essential to know your region and the grass type. Grass is typically divided into two variants
1. Warm – season grasses
2. Cold – season grasses
(You can get in touch with a lawn expert or do some research on the internet to find out the right type of grass for your region.)
Now let's take a look at ways to take care and maintain lawns to their best –
Spring
• Look Out For –
Once the snow melts and the rains are to arrive, take a close look at your lawn. Check for puddles. In fact, it will be a good idea to schedule an aeration.
• Tune up the Tools –
Step number two is to pull out tools from the garage and take care of the following maintenance tips –
(a) See if the mower is in a working condition – look out for sharpness of blades and sufficient fluid levels.
(b) Make a check to confirm if the leaf blower, shovel & other essential tools are in a tip-top condition, ready to be used for work.
• Soil Test
Get the soil in your lawn tested for PH levels by a professional during spring.
• Steps for Prevention
Apply a pre-emergent before temperatures go high, somewhere close to 50's. This is also the time when crabgrass seed germinates.
• Time to Dethatch the lawn –
Free the lawn of dead grass, branches, twigs, leaves and any other debris. Dethatching early spring benefits the lawn by allowing ample time for the grass to grow.
• Aerate –
In case your lawn shows signs of heavy thatch or compact soil, do not delay call a lawn care specialist and get an aeration scheduled at the earliest.
Summer –
• War Against Pest
Since temperatures rise during summer, hungry pests quickly feast upon turf, creating damage and stress. Hence, summer is the best time to act against pest in the lawn. Look out for a pest control schedule that works best with your lawn needs.
• Mowing as Per Requirement
There is no set formula for mowing as different type of turfs come with different requirements and needs. One rule of thumb to follow during summer is, to raise the mower height to about 3 or 3.5 inches. This trick helps create better insulation for the turf to bear the summer heat and eventually also reduces water loss.
Fall
• Mow
During this time of the year, you are permitted to carefully lower mower levels raised during summers to beat the heat. Its recommended to heights that show growth halts.
• Combat Weed
You can go in for post – emergent herbicides to deal with weed in your lawn. But its recommended to use it in lesser quantities.
• Fight out the rake
Once the beautiful looking leaves change color and finally get on your lawn, they potentially can suffocate grass. The best way to deal with this situation is to get rid of leaves by turning them into mulch or simply by removing them off the lawn.
• Water levels
Keep the lawn well hydrated to welcome winters, but make sure that the soil does not get saturated.
Winter
• Relax –
After being so up to date while maintaining your lawn every season, winters can be relaxed. You are through the hardest parts and this time of the year you can chill out and thoroughly enjoy the beauty of your lawn.
Share This Post
Leave A Reply