PROFESSIONAL TREE CARE
Serving the Charlotte Area for Over 20 Years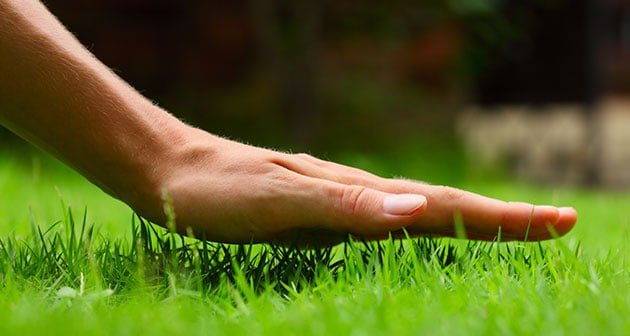 Guide to Keep your Lawn Lush Green
Soothing sensation of walking barefoot on a green lush lawn is unbeatable. A healthy and well-maintained lawn, definitely adds to the homes curb appeal. We all agree that different seasons demand different techniques to keep the turf in your lawn in good shape. Hence, maintenance of the evergreen look all around the year is a task. If lawn care is neglected, it can deteriorate beauty of the yard and achieve a beautiful lush lawn once again will be a struggle.
The arrival of spring is that time of the year when it is wise to pay attention towards lawn health. This will help turf become strong, in order to sustain harshness of the summer heat and winter cold.
The following 5 simple steps mentioned below will lead you to a well maintained and happy lawn.
1.Soil quality
To achieve lawn quality on top, it is important to be well educated about the bottom. It is best to begin any spring with a soil test. A neutral pH balance of about (6.5 on the pH scale) is recommended. If soil is not tested before hand, there are chances that even the best of fertilizers would not give you the desired results.
So never miss out on testing the soil, before culturing your lawn every spring.
2. Say good morning to your lawn
Mowing is the best method to jump start with lawn care. A very thick lawn might require a spring dethatching. This will give soil some more space to breathe and also the exchange of nitrogen with the atmosphere will be facilitated.
3. Never stop watering
A moderate amount of water is a necessity of the lawn. Even if blades have turned brown and have dried, watering them properly has higher chances of reviving the turf.
Mornings are the best time to water your lawn.
4. Remove Fallen Leaves
None of us enjoy gathering and removing leaves from the lawn. When these dried and broken leaves are left unattended, rain or dew can make them rot ultimately suffocating the turf in your lawn. Hence, never avoid removing fallen leaves. In fact, we advise you to pick them up without wasting any time.
5. To fertilize is important
A majority of lawn experts are of the opinion that lawns must be fertilized just once a year. And fall is the best season to do so.
We all understand that taking care of the lawn is not easy. It consumes a lot of time and energy. Lawn maintenance also demands expertise. Hence, it is best to hire lawn maintenance services in Charlotte, NC and keep your lawn in its best shape, during all seasons of the year.
Share This Post