PROFESSIONAL TREE CARE
Serving the Charlotte Area for Over 20 Years
The Difference Professional Lawn Maintenance Can Make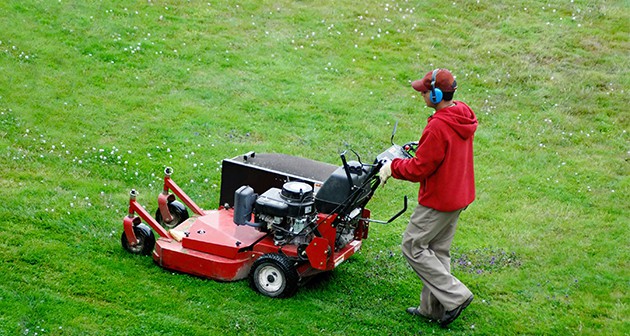 The Difference Professional Lawn Maintenance Can Make
Homeowners blessed with a lawn love the sight of green, luscious and immaculate turf all throughout the year. The sight of dull turf and a patched or diseased lawn fades away from their smile. Well! To keep the lawn healthy and green is not rocket science, but it requires regular maintenance schedules.
There certainly are a few DIY lawn maintenance techniques that help maintain the lawn. These techniques can also be used for regular maintenance once the lawn receives its nutritional balance from the pros to achieve that alluring green color of healthy turf. But it is important to consider possible threats like insect damage, weeds & temperature shocks that have the potential to ruin your beautiful yard. This is where professional lawn maintenance services prove to be beneficial. Not only this but there are other reasons as well that support the need to hire a professional lawn maintenance services. Nowadays there are many lawn maintenance companies in Charlotte NC, that are just a phone call away or can be hired at the click of a button.
# REASONS TO HIRE A PROFESSIONAL LAWN MAINTENANCE SERVICES
# 1 Time
One of the primary reasons to hire professional lawn care services is the time factor. To take it up as a DIY task demands a lot of your time. Let's make it simple by giving a time break up.
• Step one includes time spent researching, figuring out what exactly your lawn needs.
• Step two includes time invested on gathering various equipment, fertilizers, seeds etc.
• Step three will include the recurring weekly task of mowing the grass to maintain the crisp level.
Isn't this a lot of time?
# 2 Protection from Lawn diseases
Seasonal issues like brown patches & other lawn diseases are a threat to the lawn. These diseases occur as per changes in the temperature. Brown patches usually occur in warm climatic conditions, dollar spots during winters and so on.
Regular lawn maintenance is the key to have control on such problems.
# 3 Expertise
No matter how much time you spend taking care of the lawn, there is no assurance that everything will be carried out perfectly. This may happen due to lack of experience, unavailability of necessary tools, wrongly chosen chemicals and so on. This is where expertise plays a vital role and guarantees great lawn health.
# 4 Cost
Lawn care companies have the potential to cut down on overhead costs as they take up work in volumes. In layman's terms, it really is not convenient to buy equipment or rent it out every time you plan a lawn maintenance task. Hence, it is much more convenient and foolproof to hire professional lawn care services.
#5 Curb Appeal
Last but not the least; jobs done by professionals look better & results in adding to the curb appeal of your green landscape.
Based on the reasons mentioned above, hiring a lawn care company is a great way to gain better than average results with minimum efforts.
Share This Post
Leave A Reply