PROFESSIONAL TREE CARE
Serving the Charlotte Area for Over 20 Years
Spring Guide to Improve Curb Appeal of Your Landscape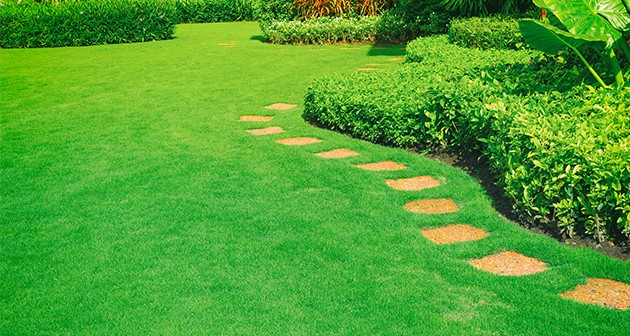 Spring Guide to Improve Curb Appeal of Your Landscape
There is more than one reason that makes us fall in love with the season of spring. Spring is that time of the year when temperatures rise and the city of Charlotte looks fresh & sunny. When spring arrives, everything seems to look rejuvenated, young and new.
Since winter has just had a grand exit, there are lots that we need to do to keep the landscape in perfect shape. For homeowners who have large lawns to add to the beauty of their homes, they are required to do a lot more than just spring cleaning of the yard. The spring lawn care routine might also include chores like pruning the winter kill or freeing the yard of dandelions.
Today, we take this opportunity to reveal spring lawn care related secrets. Trust! These secrets can be very beneficial and can play an important role in keeping the lawn in great shape, almost all throughout the year.
Below are a few spring lawn care activities that can keep the lawn healthy and simultaneously boost its curb appeal.
Let's get started –
Get your greens pruned
Pruning is a great way to restore curb appeal of unruly trees. Pruning also helps keep the tree healthy and less risky to life or property. If a tree happens to block the view of your home, a slight and expert guided pruning can work for sure. Even though pruning works best if done in the dormant season, a slight pruning routine by experienced arborists to remove a few branches can be done anytime of the year.
Mulch it up
Adding mulch is essential, it not only helps give your lawn a finishing look but also keeps roots warm during the icy cold season. Rule of thumb while mulching is to not over do it. Too much of mulch can do more harm to the plant by building a layer that fails to decompose & affects root growth. Always remember to mulch lesser than 3 inches.
Fertilize
As a matter of fact, roots are in the process of absorbing nutrients even in the dormant season. Hence, it's a great idea to get trees fertilized before the ground freezes. This preparation will help your trees and shrubs bloom and thrive in full force when spring arrives. This practice without a doubt will transform your landscape into a picturesque scenery.
Don't forget to plant a tree
There is nothing better than planting a tree to increase the appearance of any type of landscape. Trees not only make your outdoor space look good. They also help you live a better life by breathing improved quality air, it also cools down temperatures, holds soil, improves the quality of rain and so on. So why not plant a tree today.
These are few of the most inevitable chores to be done in spring to higher the quality of your landscape. And to get every step just perfect, it's best to contact professional landscaping services.
Share This Post
Leave A Reply