PROFESSIONAL TREE CARE
Serving the Charlotte Area for Over 20 Years
Grumpy About Crabgrass on Your Landscape? We can help!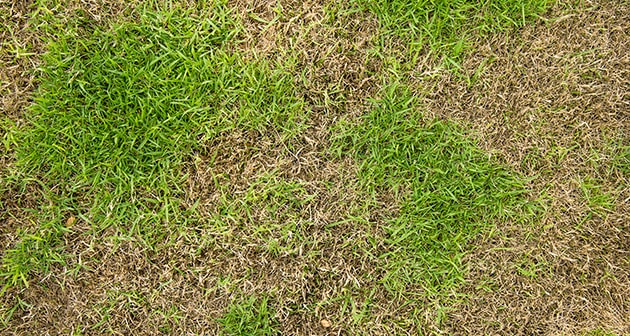 Grumpy About Crabgrass on Your Landscape? We can help!
Spring is that time of the year when crabgrass pops out, messing up the entire look and feel of your lawn. It is noticed that fresh turf doesn't make a solo debut, but is accompanied by crabgrass, which is aggressive in nature and can take over a large portion of your lawn. Once this weed takes up your landscape in Charlotte, it can be a back-breaking task to get rid of it.
But when you have professional tree service expertise at your service, based out of Charlotte, NC there is nothing to worry about. We share a few tips to help you deal with crabgrass on time & maintain a fresh green look.
Prevention Is Better Than Cure
Primarily, it is important to have a healthy lawn as a solid defense against crabgrass or for that matter any type of unwanted weed. Below explained are the most basic yet most important guidelines for prevention against crabgrass. We believe in addressing the issue at the root before it becomes a problem.
• Frequent mowing & maintaining a consistent length makes a difference. It's necessary to keep the turf in your lawn at a specific height, as crabgrass needs a good amount of light to germinate and become strong. So, it's highly recommended to keep the grass in your lawn as thick as possible.
• Rule of thumb while mowing is to cut the length not more than one-third of the turf blade. Cutting a larger length not only allows more light to the weed but also injures the grass.
• Watering the lawn is another crucial task that we assume to be easy. Watering your lawn should be a frequent affair. Watering sessions, based on irregular intervals & also only when it is necessary, encourages comfortable growing conditions for crabgrass. Hence, it is important to get your watering schedule right and maintain one-inch water for the lawn every week.
• Fertilizing the lawn under expert guidance once a year should be a religiously followed maintenance routine.
Taming Crabgrass If Its Already There in The Lawn
If crabgrass is already a guest on your lawn, then only "preventive maintenance" is of no use. It's time to go an extra mile to solve the issue. In such cases, we highly recommend pre-emergent herbicide as plan "B". While making use of this herbicide in the lawn, closely follow directions given by the manufacturer. Below we share a few additional & important tips that are helpful in the process.
• Warning – do not miss out on the essential times to use a pre-emergent herbicide. Based on climatic conditions, application of the herbicide will differ. Based on the climate pattern in your area, we recommend you conduct research before going for the treatment.
• It is wise to use the herbicide when the ground temperature is about 60 degrees plus. Well, it's important to monitor the soil temperature and hence for a foolproof solution, we recommend going for professional tree care & lawn care services.
• Application of herbicide should be uniform across the lawn. Accidentally, if any area is missed, crabgrass germinated there can spread across the total green property.
• It is important to not de-thatch, mow or aerate the lawn after application of the herbicide.
• The final tip from our end is to re-seed the lawn, only after two to four months following the use of pre-emergent herbicide.
Share This Post
Leave A Reply