PROFESSIONAL TREE CARE
Serving the Charlotte Area for Over 20 Years
Is Your 'Arborist' Just A Gardener? Don't Risk It!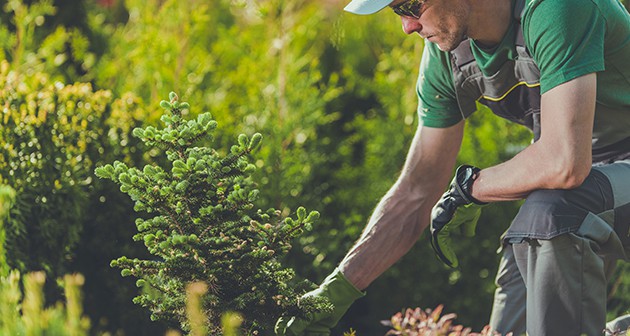 Is Your 'Arborist' Just A Gardener? Don't Risk It!
It is not easy for anyone to simply climb on trees with tools like pruners, limb loppers and secateurs. It indeed is a risky task that requires adequate skills, training, and expertise. Several people believe that tree care is simple and can be executed even by a gardener. However, no matter how confident your gardener might seem, they are not the right people to execute tasks like, manipulating an overhanging branch or removing a stubborn stump from the yard and more. Here you should only trust a professional and no one else.
If you have ever encountered the term Arborist you will exactly understand why an Arborist is different from the regular gardener. In short, an arborist is a professional trained in the science of maintaining trees. He is a tree specialist who knows almost everything about trees, right from simple tasks like planting and watering to difficult ones like, trimming and pruning.
An arborist can be addressed as a tree scientist. He is the person who can diagnose issues with tree health that a gardener cannot. He also knows what a tree needs and what is harmful to the tree. Arborists can maintain your yard to its best by ensuring proper growth and maintenance of trees. However, if you are looking forward to excellent results in your garden, its time to go for a professional. As tree experts and enthusiasts in Charlotte NC, we understand the importance of an arborist especially for landscapes and yards that are huge and have a widespread biodiversity.
Qualities That Define an Arborist
When a certified arborist is appointed, you will be stunned by the amount of knowledge he or she possesses in the genre of tree care and health. Arborists are up to date with any new technology in tree care and know various techniques. Well, it takes a lot of hard work and effort to be a certified arborist. Hence, no matter how experienced your gardener is, to take care of the yard in a scientific manner all you need is an arborist.
Let's Also Have A Look at The List of Risks Associated with Not Hiring an Arborist
1. Activities like pruning and trimming can do more damage than good if performed by a person who is not skilled.
2. A trained and certified arborist has the knowledge about using the pruning and trimming tools in the most appropriate and controlled manner.
3. It is quite possible that a gardener might not be aware of the possible risks involved in the pruning activity. Hence, it's highly recommended to go for a professional.
4. An arborist comes with a complete toolkit.
5. Gardeners are inefficient to handle tree emergencies
To avoid any kind of risk in your yard and get best results it is wise to hire a professional arborist.
Share This Post
Leave A Reply