PROFESSIONAL TREE CARE
Serving the Charlotte Area for Over 20 Years
Welcome Spring in Style with Ideas That Can Improve Landscape and Add Curb Appeal to your home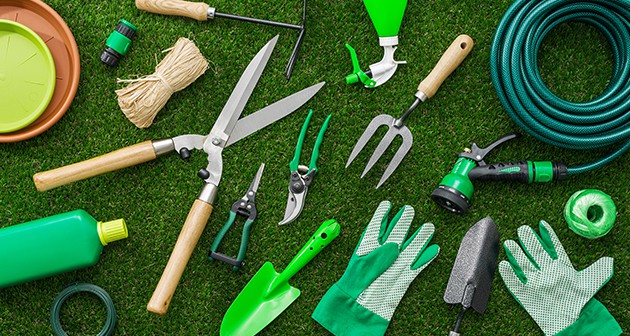 Welcome Spring in Style with Ideas That Can Improve Landscape and Add Curb Appeal to your home
Wonder what you can do to confirm so that your landscape looks picture perfect this spring? Well! The secret is to take care of trees and plants in your yard, especially during the dormant season. Apart from visual benefit, nurturing trees and landscape have the capacity to increase curb appeal without breaking the bank. A well-manicured outdoor yard has higher chances of increasing the aesthetic value of your property, making it stand out from the others.
Lawn maintenance companies in Charlotte, NC are a pro in adding that attractive quotient to your lawn in order to welcome spring. But, if you have spare time in hand to DIY, below listed ideas can add beauty & style making your landscape look almost like a postcard.
#1. Tree Pruning
Pruning is a great way to beautifully groom trees in your yard. Unruly trees instantly boost curb appeal once pruned. A professional arborist with a few cuts can make the tree look more balanced and graceful. If a tree happens to disturb the view of your home don't worry, sensible pruning can help open the view, without harming the tree much. Pruning is a great option to be done during the dormant season, but professionals can remove branches almost any time of the year.
#2. Fertilize
Late fall or early spring is the best time to have a fertilization doze for your yard. This is that time of the year when tree roots beneath the ground are still in the process of absorbing nutrients. Fertilization during this season helps stimulate growth. If you want your trees to revive during spring, make sure to fertilize them during the freezing winters.
#3. Do not forget to Mulch
Adding mulch around every tree during the winter season is not only visually appealing but also is a great way to keep roots moist & warm during fall. Keep in mind to not over mulch the ground, as excessive mulch can do more harm than good to the plant. Rule of thumb, here is to keep the layer of mulch below the mark of 3 inches and be careful to not allow mulch to touch the tree trunk.
#4. Plant a Tree
Plant a tree, it is one of the best and easy ways to transform and add to the curb appeal of your yard. Not only that, but these new trees reward us and the environment with fresh and pure air, they also help cut down electricity bills, makes a home for the will.
The above few ways can play a real deal in making your yard spring ready. In case selling the property is on cards, a beautiful landscape has the power to increase its value instantly. So Never neglect your lawn.
Share This Post
Leave A Reply