PROFESSIONAL TREE CARE
Serving the Charlotte Area for Over 20 Years
Tips on How to Maintain a Lawn Sprinkler System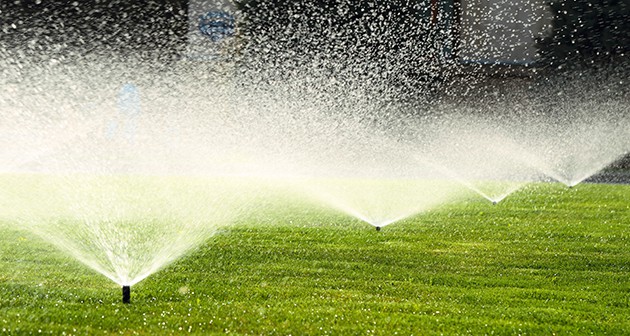 Tips on How to Maintain a Lawn Sprinkler System
A properly maintained yard will add beauty and liveliness to your home! If you have a sprinkler system, you must be aware of the fact that they are not that cheap. To make it work properly throughout, you need to maintain the system and follow some basic guidelines. Lawn maintenance is not a daunting affair; all you need is proper guidance.
The following tips will help you maintain your lawn sprinkler system without investing a single penny for it. Take a quick glance;
First, ensure you clean any clogs you see and tighten those loose screws and replace broken or damaged sprinkler heads.
Second, check whether the water spray needs some adjustment to reach the dry spots. If needed, increase the coverage of the sprinkler system.
Third, to check how much water is being received by your lawn; place tin cans in order to measure the amount. If the flow is low, check the sprinkler heads for cracks. Clean them and changing the filters if available.
Fourth, before the approach of winter; it is best to drain the entire system. This will help the system function effectively.
Water pressure issues are better handled by professionals like AAA Tree Experts, offering quality tree and lawn care services in Charlotte, NC. Professional contractors have specialized tools to check actual water pressure and thus, they repair accordingly. Low water pressure will definitely not water the lawn completely and high water pressure damages sprinkler heads.
Ensure the back flow of the sprinkler system is checked. If you have an automatic sprinkler system, you need to check it annually.
Clear debris from gutters and downspouts. This will prevent overflow of water. You can even direct it the way you would like to.
Maintaining your sprinkler system doesn't have to be tricky; you need to follow the right steps. AAA Tree Experts in Charlotte, NC provide quality lawn care services at the best price. Our tree care professionals are dedicated to preserve the beauty of your yard and our entire community as well.
You can reach us; 9535 Hebron Commerce Dr., Charlotte, NC 28273 or you can call us at (704) 366 1134.
Share This Post
Leave A Reply