PROFESSIONAL TREE CARE
Serving the Charlotte Area for Over 20 Years
A Guide to Plan a Perfect Spring Garden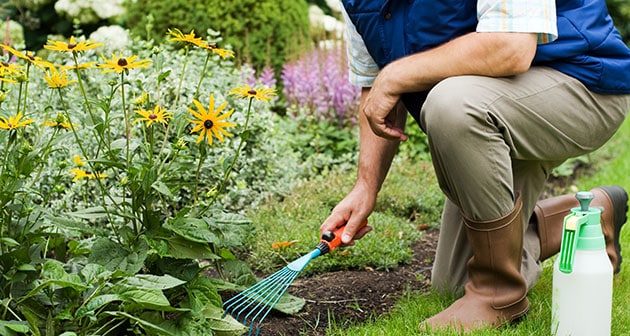 A Guide to Plan a Perfect Spring Garden
Arrival of spring in Charlotte, NC begins to get your garden to life once again. It is that time of the year when you can plant your favorite spring plants and make the garden winter ready. Trust! Spring gardening is one of the best ways to deal with winter blues.
To make your garden healthy and appealing, considerate and careful planning is a must. In the guide below we have made an attempt to share a quick demonstration on Vegetables that can be grown in spring. We also have shared good to know and relevant information in the context of the crop suggested. We briefly will also tell which fruits and herbs can be grown in this season. You can choose this to be a DIY task. But we highly recommend hiring professional tree services to yield fruitful results.
Use the below tips and plant the trees of your choice to make a perfect spring garden.
Vegetables
Vegetables like, Peas, Leeks, Spinach, Celery, Sweet Potatoes, Carrots, Lettuce, Asparagus, Parsnips are suitable to be planted in spring time. Each vegetable has a procedure to be followed. In this version we would share details on Peas, Spinach and Celery.
Peas
A pea crop is very easy to be grown. They are good for the soil and also do not occupy a lot of space. They grow at a fast pace, which indirectly means that they will make space available for fall crops in time.
An important fact about peas is that, they cannot with stand temperatures beyond 70 degrees Fahrenheit, so they cannot be planted in fall.
Spinach
Spinach once again is an easy crop that can be planted in spring. Spinach takes about 40 to 50 days to be harvested. Spinach, like peas is also allergic to the sun. By which we mean that it cannot withstand a lot of heat. It is best to plant it in shady corridors.
Spinach grows well in light soil. Well it can also manage to grow in heavy soil, as it is cooler and has better moisture content.
Celery
Celery can be grown in any climate. All you need to be careful about is the right timing. A few variety of celery take long to be harvested (about 4 months) always check the seed packet in detail for such information.
Celery plants obviously hate summers. Hence, early spring is the best time to plant them.
Fruits
Fruits like, Blackberries, Blueberries, Pears, Raspberries, Cherries, Rhubarb and Plums are fit for spring.
Herbs
Mustard, Bee Balm, Skullcap, Yarrow, Catnip, Valerian are a few variety of herbs suitable to be planted in spring.
Share This Post
Leave A Reply