PROFESSIONAL TREE CARE
Serving the Charlotte Area for Over 20 Years
Defining the Necessity to Fertilize Your Lawn in the Fall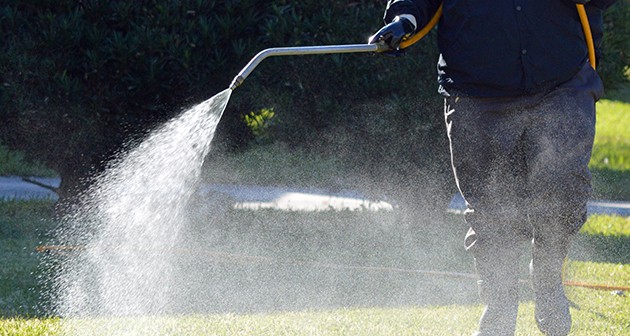 Defining the Necessity to Fertilize Your Lawn in the Fall
It always feels good to glide through the lush, green grass. If maintained properly, lawns improve air quality, reduce heat and most importantly; generate oxygen. Thus, we need to ensure lawns stay healthy.
Fertilization is an essential step to have a beautiful and healthy lawn. It's necessary to know when and how often you should apply fertilizer to your lawn. Hiring a Lawn care service provider in Charlotte, NC will help you with quality lawn maintenance services, within budget.
According to the experts, fertilizing lawns during fall helps grass grow faster and develop a thicker root system, so that it can survive the next summer's heat.
Why fall is the best season?
Summer heat is not good for lawns. The cool temperature during fall season provides the perfect setting for the lawns to recover strength.
Some common reasons for choosing fall as the ideal time for fertilization are as follows:
The morning dews during fall delivers moisture; which help grasses to absorb the fertilizer
Supporting root growth in fall results to a healthier and greener lawn
Before winter begins, the grass has a chance to build strength
Fall is good for feeding lawns. By implementing fertilization plans, you can deliver an extra liveliness to your lawn.
When to apply fertilizer during fall?
Apply fertilizer 2 to 3 weeks before the ground freezes. Don't forget to leave some grass clippings to help the roots.
Morning is the best time to fertilize lawns. You can also start with the task in the evening, as well. Make sure you avoid the warm daytime temperature.
What should you avoid?
Don't fertilize your lawns during the heat of mid-summer. Applying fertilizers at that time can weaken the condition of your lawn.
It's better to not fertilize your lawn if you don't have the proper knowledge. Consulting with an arborist, tree care expert or lawn service expert will be a great help. Reach AAA Tree Care Experts in Charlotte, NC for both residential and commercial lawn care and tree care services.
Our lawn and tree care professionals are dedicated to preserving the beauty of your yard and the entire community of wonderful trees.
Share This Post
Leave A Reply