PROFESSIONAL TREE CARE
Serving the Charlotte Area for Over 20 Years
Beware! DIY Tree Care Can be Hazaudous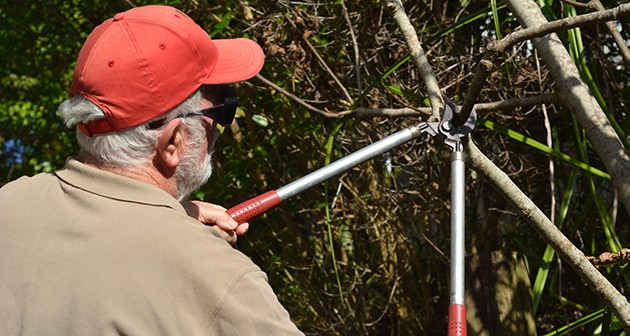 Beware! DIY Tree Care Can be Hazaudous
Tree care sounds easy and simple. Many people believe that they can perform tree care activities like a weekend task. In reality tree care isn't as easy as it sounds. It needs specific expertise and techniques along with suitable tools and equipments. If not done professionally it can pose a threat to life by being injurious or even fatal.
Nevertheless tree care may seem simple, but it is a complicated, technical and risky deal. Do-it-yourself is not always applicable when it comes to tree care. Trust! It is not as simple as gardening. There have been occasions when homeowners trying tree care as a do it yourself task have either injured themselves severely or have fallen prey to unfortunate episodes where people have lost their lives.
AAA Trees Inc. and reliable arborist services make sure that a tree is in safe hands. Residents of Charlotte, NC can hire these services at cost friendly prices.
To make sure you hire a tree care service in future and not risk yourself just in order to save on a little money. A few common but risky factors tree care factors are elaborated below.
Proper Use of Extension Ladders
Ladders are a risky object to deal with. They need to be placed on a sturdy surface, and one should make sure it is balanced. In case you need a ladder to get tree work done, do think twice. Technically if a ladder does not have the capacity to extend at least 3 feet above the targeted branch it's not going to work out. It definitely is going to be risky. A tip on using ladders is, never ever place the ladder on something unstable to be able to reach the height to perform some sort of tree care activity. It can be dangerous.
Defective Tools
Defective tree care tools, like a blunt chain saw can cause extreme accidents. While using these tools, one must make sure to not lose control.
Lack of Tree Science
Forcefully aiming a saw or axe on the tree can be dangerous for both the tree as well as the person who is planning to do some tree work. Some people, out of inappropriate knowledge cut the tree in such a way, that it is either dangerous or risky for the poor tree or themselves.
In case you look forward to trim or perform complicated tree care activity, keep safety as a cornerstone and hire professional tree care services to get work done in a hassle free and safe manner.
Share This Post
Leave A Reply