PROFESSIONAL TREE CARE
Serving the Charlotte Area for Over 20 Years
Budget Ideas for a Garden Makeover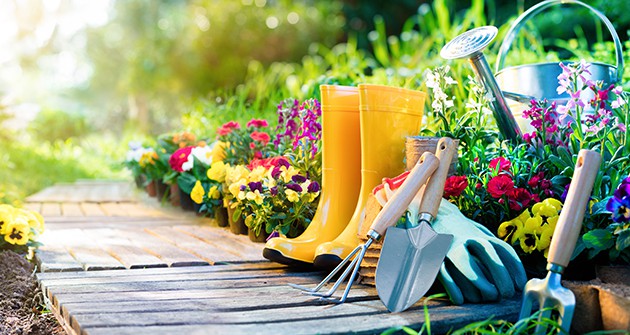 Budget Ideas for a Garden Makeover
Gardens are the best area of any home exterior. It not only adds aesthetic value but also keeps your home cool during scorching temperatures. Experimenting with this piece of the home exterior is fun and rewarding. Gardens are spaces that reflect your personality. Tree services in Charlotte, NC can match up to your expectations of garden makeover.
Like any other space in your home, gardens need and deserve special attention. A well-maintained garden has the ability to add vibrancy and life to the entire landscape. If you are bored and want to try your hand in remodeling the garden area at inexpensive costs, here are a few invaluable tips to make the task easy.
Creativity
It is very important to activate your creative side while dealing with the beauty of your garden. Primarily consider the space available and determine the desired final outcome. All of these decisions depend upon your creativity. Below are a few inexpensive landscaping ideas that we share to give a perfect makeover.
Geometric Patterns
A tree will thrive on adequate amounts of water. It should basically receive no less than 25 gallons of water weekly. Also, ensure that you mulch around the base of your trees to ensure that the tree retains the moisture and suppresses any emerging weeds. You can use leaf deposits, shredded barks and dried up grass as mulch for your tree.
Plant Cuttings
A wide variety of flowers and plants can grow from small cuttings. You can always trade a few plant cuttings of the flowers and plants you admire the most in your friends back yard and garden.
Trust! This is the most inexpensive way to add a beautiful range of flora to your garden.
Use of Ornamental Grass
A combination of grasses like Blue Oat grass, Feather Reed grass, Flax, Fountain grass, little Bluestem (colorful), adds a beautiful texture to your garden. A great source of low maintenance plantation, these grasses plays an important role in revitalizing your garden landscape making it look more contemporary and classy.
These are a few ideas that can transform the look of your garden. To make your garden look more spectacular and as per your taste, do not hesitate to follow your creativity.
Share This Post
Leave A Reply