PROFESSIONAL TREE CARE
Serving the Charlotte Area for Over 20 Years
Deep Root Fertilization – Nourishment Through Roots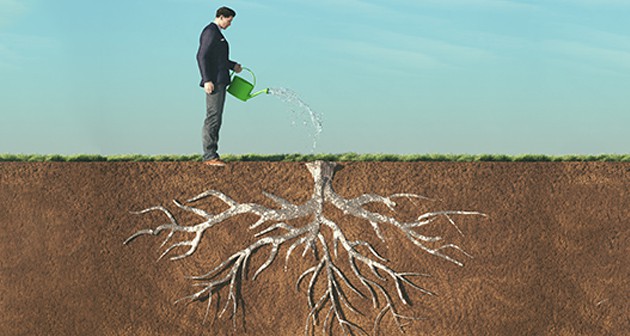 Deep Root Fertilization – Nourishment Through Roots
Do you look forward to preserving the beauty and strength of your landscape? If yes! Then, deep root fertilization is the service you should treat the trees in your landscape with. It is one of the more vastly carried out services strongly recommended by the best arborists in Charlotte, NC. It goes unsaid, anything that is healthy and strong reflects beauty.
Revitalization benefits all. Like all other living things, plants also require a good amount of nutrition to grow healthy and strong. Deep root fertilization basically is like providing the necessary vitamins to plants exactly where they are required the most. Other traditional methods that aim at fulfilling the nutrition of the plant distributes the treatment overall. But deep root is something different and more specific. This procedure directly works on the tree roots.
# Let's Get Started with Understating the Concept of Deep Root Fertilization
Deep root fertilization is a tree nourishment process that requires special equipment to get the job done successfully. Tree Service companies, who are well equipped with these instruments carry out the process by sticking a pipe down the soil (about 8 to 12 inches deep) and then with external pressure the fertilizer is released below the ground. This theory is based on the science of tree roots.
# Let Us Now Learn About the Advantages of Deep Root Fertilization
• This process helps loosen the soil, allowing tree roots to breathe easily. It also reduces complications in the soil.
• It protects the tree, as it subsequently reduces damage from insects. It increases immunity & keeps the tree away from diseases by fulfilling the trees nutrition.
• The soil loosening effect not only helps the roots breath easily, but also facilitates easy access of water and nutrients that are an essential factor in tree growth.
• Better root function is possible with deep root fertilization, as it increases health & stability of the tree.
Need to hire a professional?
Trial and error can do more harm than good to the tree. As we know some things are best done by the experts and deep root fertilization is one of them. Simple errors like digging too deep can seriously damage the tree. A correct diagnosis of the soil and tree are also essential factors that can be perfectly calculated only by the pros.
So, to save a little amount of money do not put the health of your tree at risk.
Best Time to Fertilize
Based on the experience, research and qualification of arborists, fall is the best time to carry out deep root fertilization procedure. Performing this therapy in fall is suggested for reasons like –
• It will help the landscape deal easily with summer stress
• It will also prepare your lawn for tough winter months.
Share This Post
Leave A Reply